Hollyford Track 3 day Hiking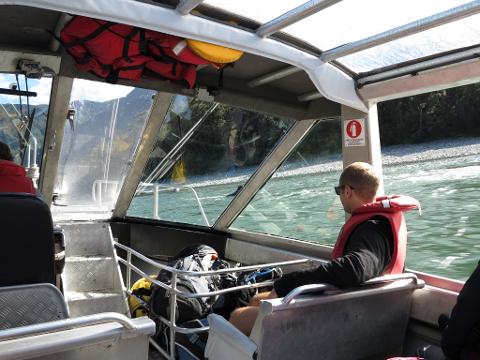 Duration : 3 Days (approx.)
Location: Queenstown
Product code : Hollyford 3 day
The Hollyford Track is a popular track in Northern Fiordland that is one of the few low altitude tracks that can be hiked all year round as snow does not often close the track. For those hiking the 56km Hollyford Track in it's entirety, we recommend 5 days however for those short on time we make use of the jetboats operating in the summer and enjoy a scenic trip along the lake and up the river to cover more ground


We mainly stay in backcountry huts or camp ( if you choose to) and with the added safety of a fully trained guide, you'll enjoy the full experience of the Hollyford Track with a guide to tell you about the flora and fauna and history in the area that was once a pioneering settlement.

Day 1:
Fly into Big Bay on the West Coast,hike around coast to seal & penguin colony then to our
overnight stay in Martins Bay Hut.



Day 2: Scenic Jetboat trip upriver
to Pike Lodge where we walk out for those who are time poor or stay the night
at Hidden Falls Hut.



Day 3: Although the walk to Gunns camp is shorter, this gives clients time
to drive to their next destination. Transport back to Te Anau or Queenstown
available on request.